Champagne was drunk in Kensington, degrees were discussed, and drums were played.
Harry impressed guests with a rather large starter of seafood risotto (minus the seafood!)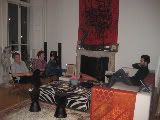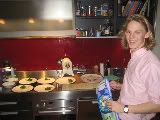 This was followed by 2 options for a main, and a dessert which oozed calories. Expensive wine was drunk.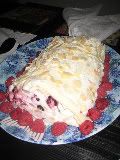 Natalie told some rather revealing stories and demanded that Harry played 'Can you feel it coming in the air tonight' by Phil Collins on the drums - Harry obliged.
Guests left chilled, tipsy and in the snow.